Update
Tom's
journal
has been updated.
So, this past Sunday I went to the Renaissance Festival. You knew that. What you may no have known is that I had the two cutest people in the world with me.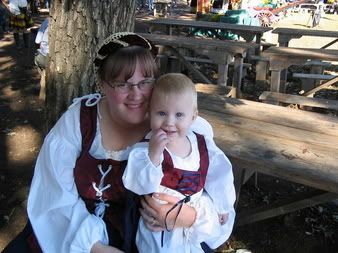 The small cute person was very entertained by the Morris Dancers: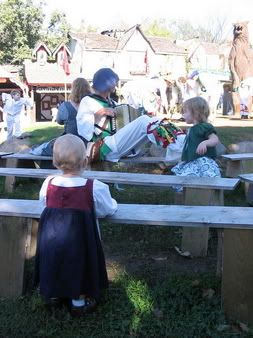 and by the straw we were sitting on to watch the joust: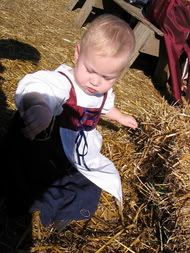 She was so entertained by it all that she fell asleep on me on the way out to the car: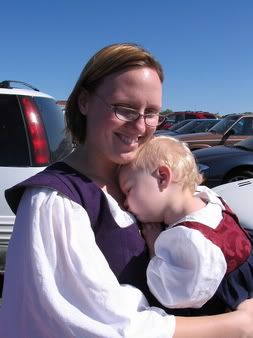 Her mommy took her home, and I stayed for the closing gate show. It was the official end of summer event.